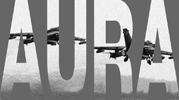 Mario Cutajar, SPIN / 8×10 inches / 60 pages / 55 black and white photographs / signed / $60
SPIN takes its cue from Walter Benjamin's "The Author as Producer," in which Benjamin dismisses the distinction between writing and image and proposes that the photographer "give his picture the caption that wrenches it from modish commerce and gives it a revolutionary useful value." In these altered news photographs Mario Cutajar has supplied the caption as a single word that cuts, disrupts, and reconstructs the image as a photo/text hybrid that must be viewed and read simultaneously. The title, SPIN, invokes the now customary euphemism for dissimulation but also the Situationist practice of détournement and, more distantly, Magritte's notion of "the treachery of images."

Emily Steinfeld, XOXO Portmanteau: Personalized Alchemy Editions $165 (plus shipping)
XOXO Portmanteau are personalized bottles of alcoholic infusions or combinations of ingredients that are selected for their relation to the drink recipient.
To determine your intrinsic infusion, please fill out the Mackenzie Honor Potentiality Test.. The test is calibrated to determine not who you are, but your potential towards consumable and/or inanimate and animate objects. Take it in good health.
Note:
Because of the time based process of infusion and the fact that they are made to order, bottles will take at least 2 weeks to complete. When an edition is purchased an estimated time of delivery will be given. Rush orders are considered with the right finagling. Tests can be mailed or emailed. $165 (plus shipping).


Matthias Lahme, coming soon, softcover 52 pages, 51 color images, published by Matthias Lahme and Katharina Fritsch, $20
A survey of the artists's production form the years 2004 through 2010.

Alex Quintanar, Untitled, (Green) CD-R 58 min, (Yellow) CD-R 57min, (Red) CD-R 62 min, (Orange) CD-R 53min, (Blue) CD-R 67 min, $20
This series of five unique CD-R's compiles excerpts from live studio recordings made between 2008-2010. The audio was generated with both acoustic and digital hardware and processed live using mostly guitar fx pedals and in some excerpts a modular synthesizer. The stereo audio was recorded live directly to a computer and has not been altered, mixed or mastered. The excerpts document various sonic strategies over a specific period of time.